Information from data!
Algorithms have entered unnoticed in our daily lives. Our smart-phone scans the fingerprint for security, recognizes faces when we take a picture and understands our voice commands. Forecasts are made for the weather, the elections and financial expectations. Spam email is deleted, text is translated automatically, symptoms are linked to medical conditions.
In all of these examples unique, new data are compared with previously known information, and statistical probabilities are calculated. These probabilities determine whether our smart-phone unlocks, who probably will win the elections and which medical treatment will be used. These calculations are done by algorithms.
A seemingly simple formula invented by Rev. Thomas Bayes in the 18th century reveals the secret.
Bayesian statistics is making an irreversible global push in all conceivable areas. Despite the simplicity of the formula itself, Bayesian statistics is quite complex.
Bayes in Action is a one day course to quickly master the knowledge of Bayes. Bayes in Action focuses on managers and researchers:
Managers learn how to synthesize their intuition, experience and information in making decisions.
Researchers learn to create better models through Bayesian statistics.
The course starts with the question: What is your model? Step-by-step it is demonstrated how to make a good model. A good model yields powerful predictions.
Course dates:
Tuesday October 3rd, 2017, in Amsterdam
Thursday November 23rd, 2017, in Amsterdam
Time: 10:00 through ~17:00 hours.
For questions and registration please click here.
Bayes in Action can also be given as a one day in-company course. Specific topics can then be given extra attention.
The course is in the English language.
Affinity with some math, statistics and data analysis at a masters level is assumed.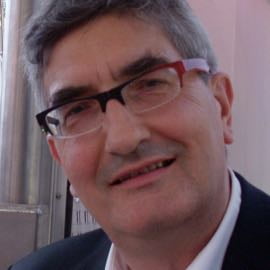 Romke Bontekoe
taught himself Bayesian statistics while engaged in his business. By applying Bayes to challenges where traditional methods floundered. And, by following his gut feeling that no challenge was irresolvable.
He is 60+ years old and feels it's time to transfer his knowledge and experience to a younger generation. Romke has a doctorate in astronomy from the University of Groningen. Romke lives in Amsterdam. 
His resumé can be found at www.Bontekoe.nl and on LinkedIn.
RECOMMENDATIONS
He proved to me to be an excellent educator. (Twan van der Schoot, partner TWAnRON, Alphen aan den Rijn)
The course surpassed my expectations by far. (Ole Christian Astrup, senior researcher DNV GL, Oslo Norway)
The course is held in small groups which gives the opportunity to go into depth on specific issues. (Agita Strēlniece, biostatistician Eurotransplant, The Hague)
I think every scientist, who takes his/her data serious, should follow this course. (Ad Nieuwenhuizen, engineer Space Research Organisation Netherlands, Utrecht)
Bontekoe is one of the few Dutch who truly understand the Bayesian approach. (Egbert Jan Vierkant, market analist Yakult, Amstelveen)
The Bayesian statistics course targets:
R&D managers, bio-information researchers, data scientists, econometricians, epidemiologists, pharma scientists, financial managers, forensic investigators, geologists, mathematicians, medical researchers, healthcare managers, market investigators, physicists, psychologists, space researchers, statisticians, astronomers, meteorologists, and, last but not least, PhD students.