Information from data
A seemingly simple formula invented by Rev. Thomas Bayes in the 18th century reveals the secret for modern information analysis. Despite the simplicity of the formula itself, Bayesian statistics can be quite complex.
Bayes in Action is a one-day course to quickly master this competence. It focuses on managers, data analysts and researchers.
The course starts with the question: What is your model? Step-by-step it is demonstrated how to make a good model. A good model yields useful predictions.
Bayes in Action was written with the perspective of addressing practical data analysis problems. It exposes as little mathematics as possible, while at the same time trying to maximize on useful, novel insights. The course is at an M.Sc. level with a few advanced topics.
Course dates:
Wednesday February 14th 2018 in Amsterdam
Friday March 23rd 2018 in London.
You can get informed on new dates by subscribing to the mailing list on the Contact page.
The course is in the English language.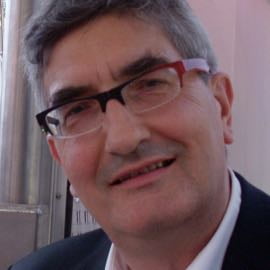 Data expert
Romke Bontekoe
taught himself Bayesian statistics while engaged in his business. By applying Bayes to challenges where traditional methods floundered. And, by following his gut feeling that no challenge was irresolvable.
I am now 60+ years old and it feels the right time to transfer my knowledge and experience to a younger generation. I have a doctorate in astronomy (1988) from the University of Groningen.
My resumé can be found at www.Bontekoe.nl and on LinkedIn.
Why would you like to follow this course?
Consider the possibilities how to improve your future. You know that this requires an effort.
But in whom else can you better spend your money, energy and time than in yourself?
The chances are here, the choice is with you.
RECOMMENDATIONS
He proved to me to be an excellent educator. (Twan van der Schoot, partner TWAnRON, Alphen aan den Rijn)
The course surpassed my expectations by far. (Ole Christian Astrup, senior researcher DNV GL, Oslo Norway)
The course is held in small groups which gives the opportunity to go into depth on specific issues. (Agita Strēlniece, biostatistician Eurotransplant, The Hague)
I think every scientist, who takes his/her data serious, should follow this course. (Ad Nieuwenhuizen, engineer Space Research Organisation Netherlands, Utrecht)
Bontekoe is one of the few Dutch who truly understand the Bayesian approach. (Egbert Jan Vierkant, market analist Yakult, Amstelveen)
See also the Recommendations on LinkedIn.
The Bayesian statistics course targets:
R&D managers, bio-information researchers, data scientists, econometricians, epidemiologists, pharma scientists, financial managers, forensic investigators, geologists, mathematicians, medical researchers, healthcare managers, market investigators, physicists, psychologists, space researchers, statisticians, astronomers, meteorologists, and, last but not least, PhD students.